Today, with smart TVs further advancing home entertainment, having access to the broadest selection of viewing pleasures has never been easier. To make it even easier and more convenient, Amazon has created an innovative device called the Fire Stick.
It allows you remote access to all your favorite shows, on Netflix and all other broadcasting services, keeping your preferences and downloaded content in the comfort of your pocket.
You can take it with you wherever you go to connect it to any smart TV or device with HDMI ports, even hotel room entertainment systems. Here is a basic look at how the Amazon Fire Stick works.
How Does the Amazon Fire Stick Work?
The Amazon Fire Stick is a smart device that connects to any compatible TV or home theater system through HDMI connections, which can connect to the internet with Wi-Fi connectivity. This gives you access to your personal Amazon content and allows you to stream any multimedia platform, from music to Youtube vlogs and Netflix videos.
It also gives you access to numerous apps and games and allows you to carry this convenience with you when going on vacation or traveling to whichever part of the globe.
Once you have the Fire Stick plugged in, you will be guided through a setup process. To complete this process, you will need to register your device on an active Amazon account. If you have an Amazon Prime account, the device comes pre-registered and will allow you access to exclusive content and features that other customers would not have.
The setup process is rather simple and quick to complete, where after you will have unlimited access to the world's best entertainment.
It also comes with a voice prompt option that connects either to a smartphone app or the included Bluetooth remote. Amazon's famous Alexa will be the medium used for the voice-activated software and comes standard if you have an Amazon Prime account.
How to Set Up the Amazon Fire Stick
With the device plugged in, turn it on, and you will observe the Fire TV welcoming prompt appear on the screen. A "Next" option will be available. To continue, the Wi-Fi network will have to be turned on. Once you follow through with the next option, it will begin scanning for available networks, select the network you will be using; type in the password to proceed.
From there, you will be taken to the registration screen; use an existing Amazon account, or create one as prompted. Once done and the device has been registered, you will be taken to a parental security setup, then a quick downloads preference setup. These you can complete with your own requirements, or update again at later intervals.
Once done with these prompts, you will be shown a tutorial instruction video that will walk you through all the Fire Stick's features and operations. If you are unfamiliar with the device, it would be useful to watch this video. With that completed, the setup will be finished, and you will return to the home page, from where you can go about exploring the new level of entertainment at your fingertips.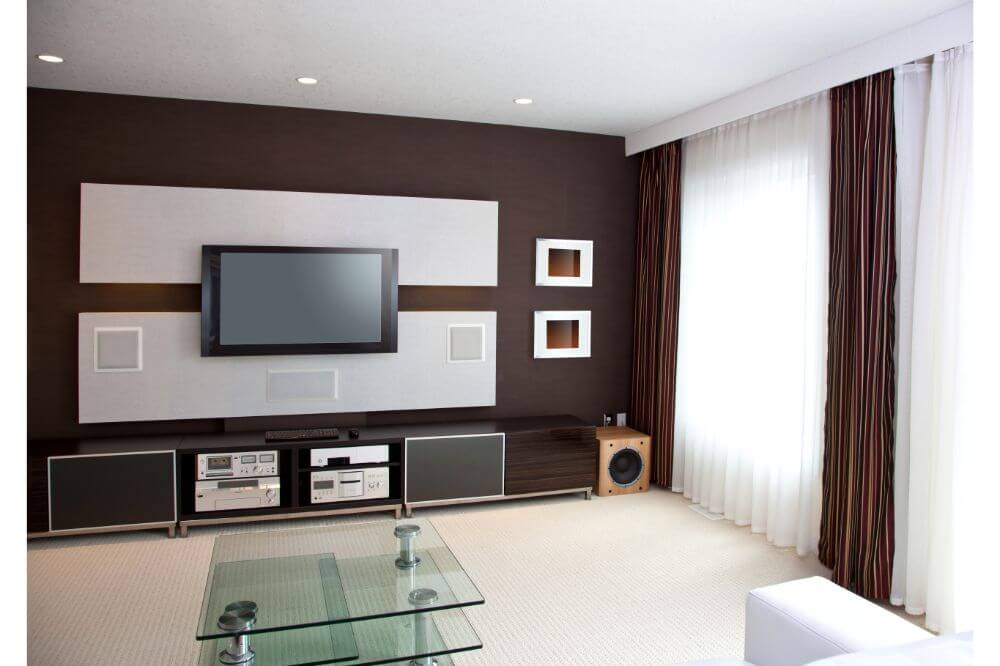 How to Connect Amazon Fire Stick to Your TV
The greatest concern when buying the Fire Stick is to ensure that your television set is compatible with the device. This means that it has the correct ports to plug the device in. The device comes standard with an HDMI connector plug, that would be a standard feature on most modern TVs.
It also comes with an HDMI extender cable, which can be used to set up the Fire Stick some distance from the TV. This is useful if there are no power outlets anywhere near the TV.
You can either use the extender or plug it in directly into an HDMI port that is not in use by other media sources, such as cable/sat or Blu-ray player. The device needs to be powered, so keep in mind to set it up close to an AC or USB port. The provided cable and adapter would be used to achieve this.
How to Connect Amazon Fire Stick to a Home Theater System
Alternatively, you can connect the Amazon Fire Stick to any compatible home theater system or projector. In order for the home theater system to be compatible, you need to make sure that it has a working HDMI port with a video-pass through function.
If this function is not included, the device will not work correctly, and your TV will not receive any video streaming. To do this, connect the device with the home theater's receiver unit. You can set it up in the same process as preceded with the basic television setup. Simply plug it directly into the HDMI port, or connect it with the extender option.
When connecting the device to a home theater system, it will provide you with improved sound quality. Instead of using the television's input, the sound will be decoded directly by the surround sound software of the home theater system.
One downside to this is that it requires the receiver to be on whenever you want to access the Fire Stick. However, considering the improved viewing pleasures of having theatrical sound quality, it would not be too much of a problem.
Final Thoughts
With such a basic set up, it is the best option on the streaming market to invest in. It not only offers access to your favorite streaming media, but it is also completely mobile and can be taken just about anywhere.
What's even better about the Amazon Fire Stick, is that it has 1 gig of RAM and onboard storage space of 8 gigabytes. This allows you a far better home entertainment experience than a standalone HD-TV would otherwise. Further enhancements are also provided by an onboard display adapter supplied by a dedicated VideoCore4 GPU.
If the Fire Stick is not up to your preferred standards, you can opt for the Fire TV alternative also available from Amazon. It has several improved features and is ideal for dedicated, hardcore gamers looking to improve their PS4/5 video gaming experience.